Light Goods
Daewoo Metal is now providing total services including customized design, production, coating, machine processing and delivery on right time.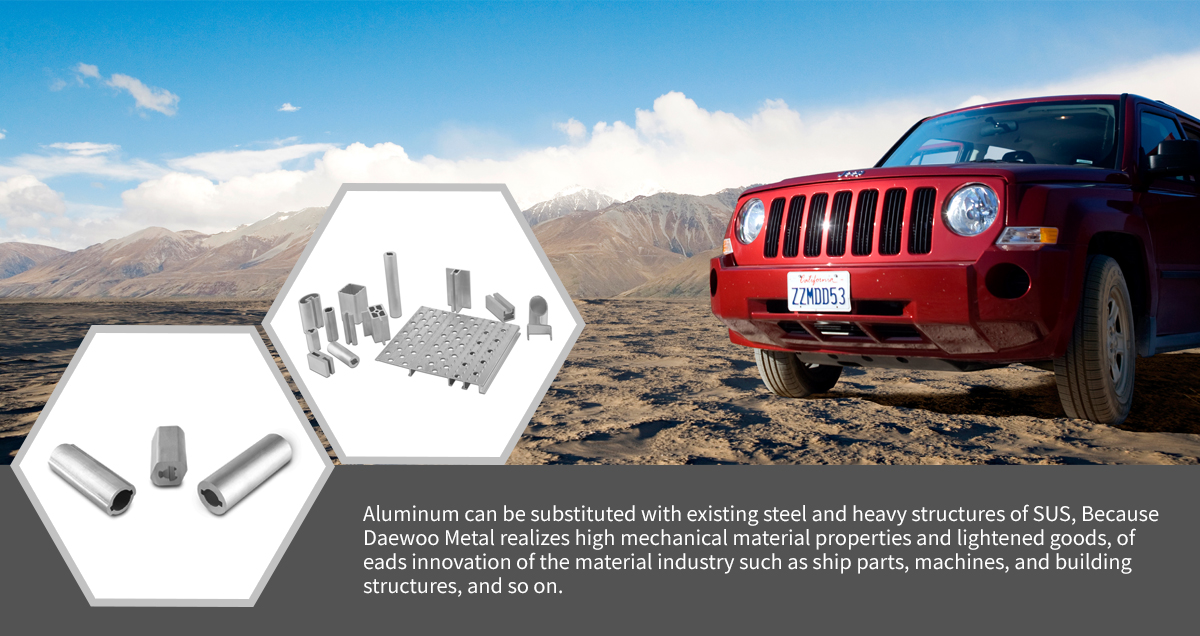 ---
Application Fields
Car parts, structure members of cars, ship parts, marine structures, constructional scaffolds, curtain walls, light structures, etc.
---
Characteristics
Applicability to assembling structures by lightening.
Easiness in installation and decomposition from simplicity in moving.
Possibility of weight reduction 60% and more compared with steel materials owing to light parts.
Heightening in energy reduction effect through lightening.
---
Material Quality
A6063, A6N01, A6061, A6005, A6082, etc.
---